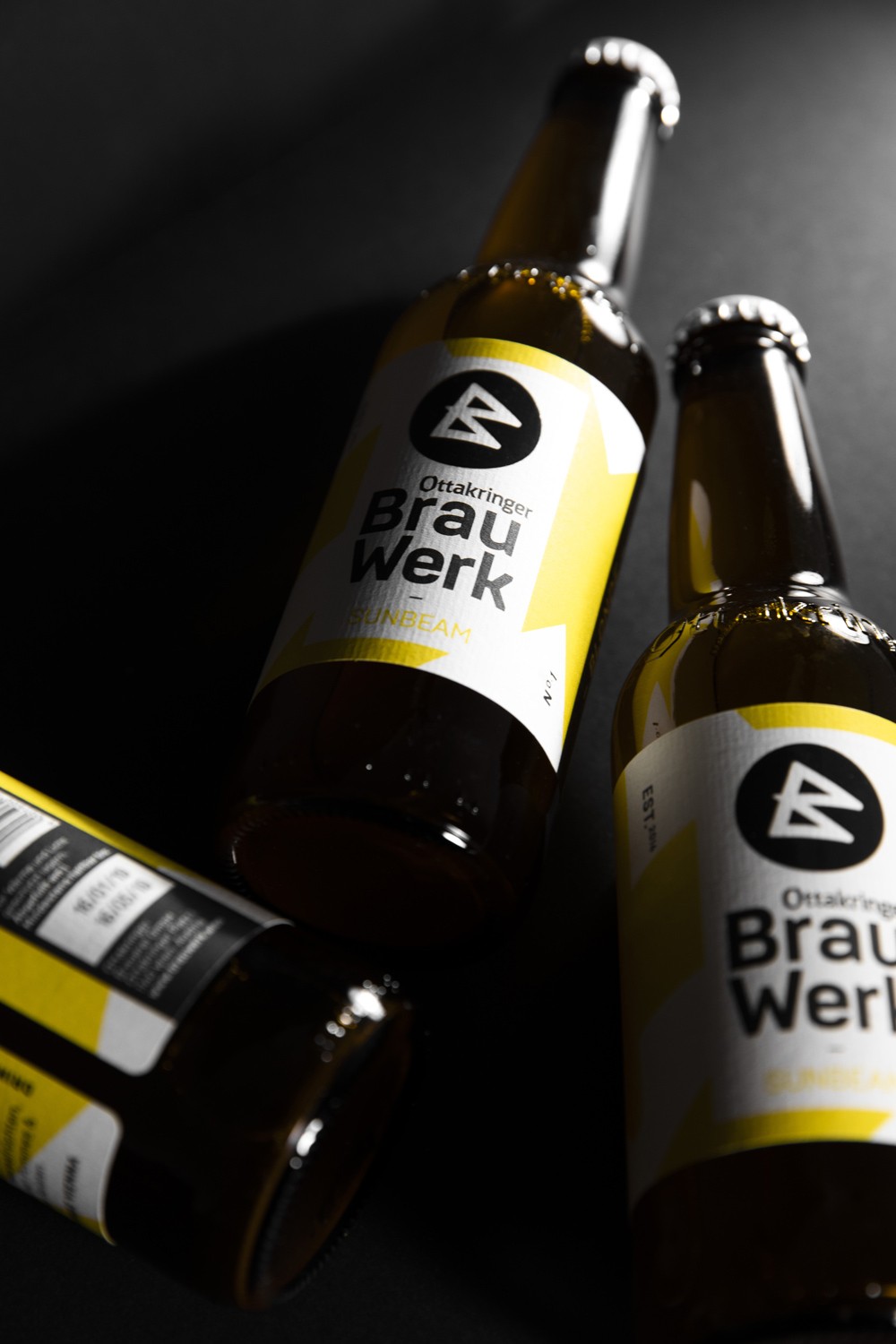 Blonde
SUNBEAM
0,33 L | 5,5 % | 12,5° P
Manche Mönche mögens spritzig! Unser belgisch Blonde, vergoren mit Trappisten-Hefe, bietet fruchtig frische Momente, Citrus und Nelke im Näschen, wonnige Weizeneindrücke am Gaumen; den Abgang küsst der Hopfen.
— Some monks love it tangy! Our belgian Blonde, fermented with trappist-yeast, offers fresh, fruity moments, citrus & clove in the nose and delightful wheat impressions in the mouth; the aftertaste is kissed by the hops.
Best at: 8°C
Best to: Fisch, Meeresfrüchte, belgische Pommes & leichte Salate
— fish, seafood, belgian potatoe wedges & light salads
Kauf und Trink mich
Kostnotiz
Helles trübes Gelb, Aromen von Banane und Citrus in der Nase, samtig im Antrunk, spritzig erfrischend, kräftige Hefenoten, mild hopfig im Abgang – SONNE im Mund!