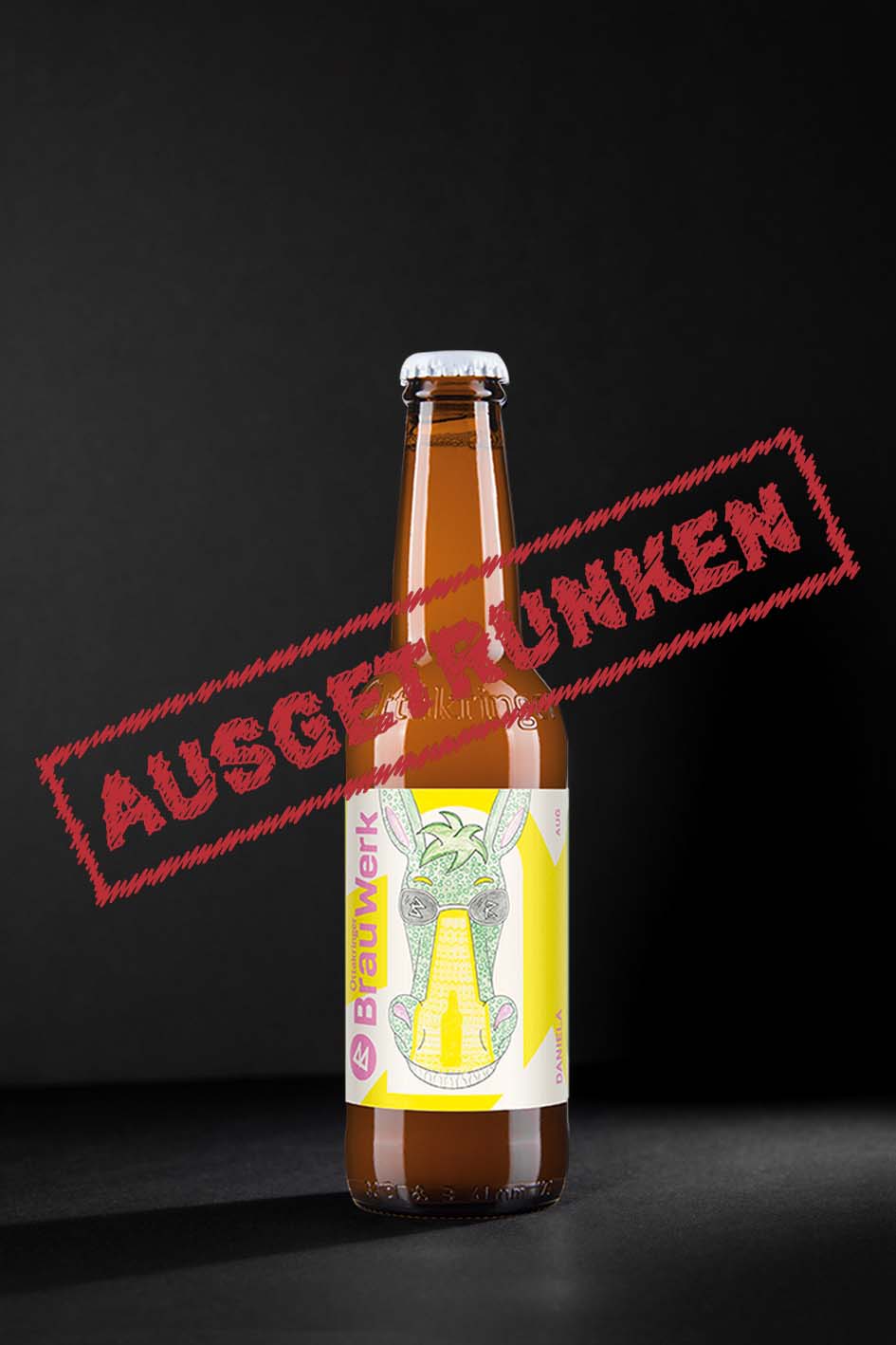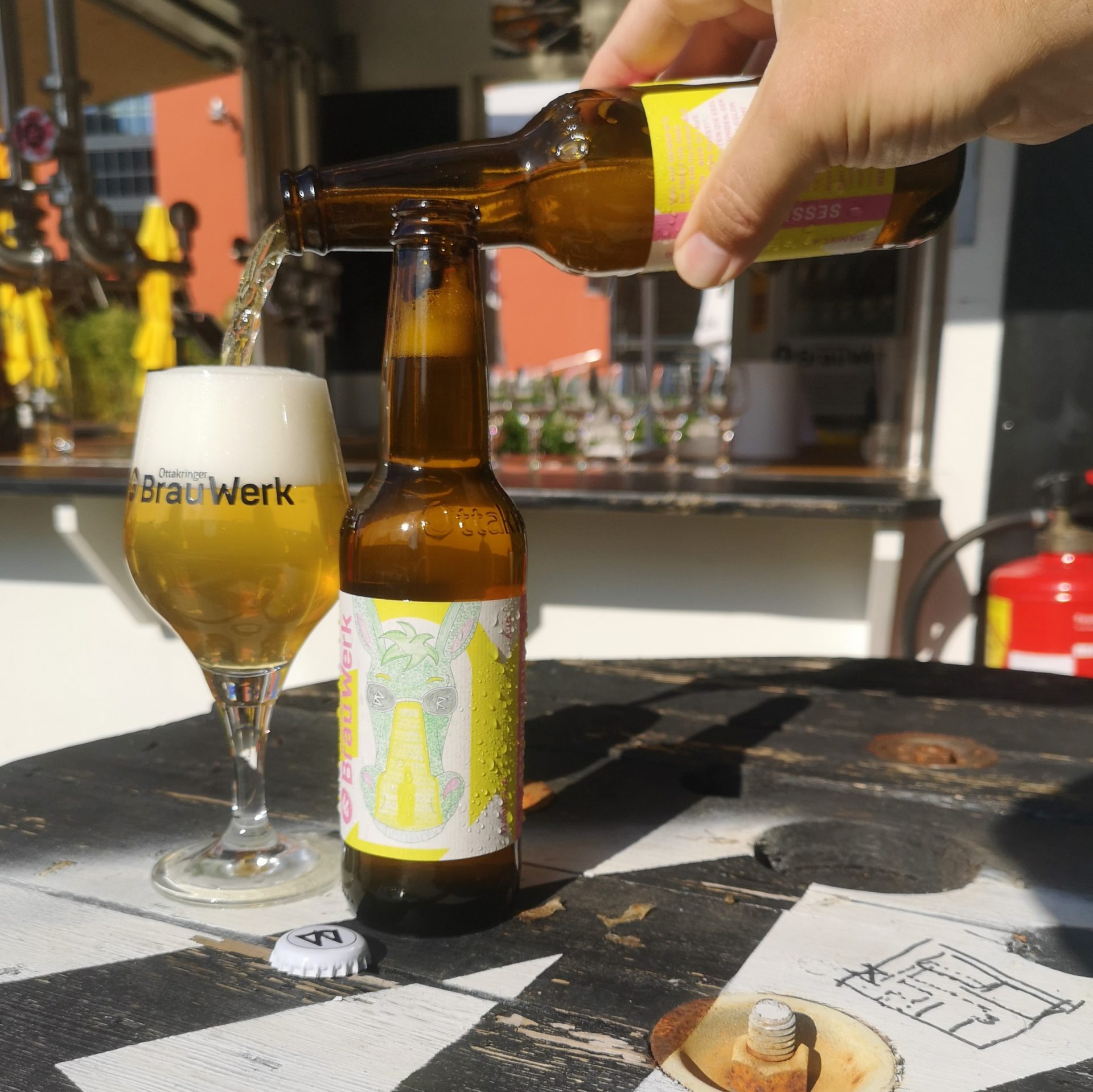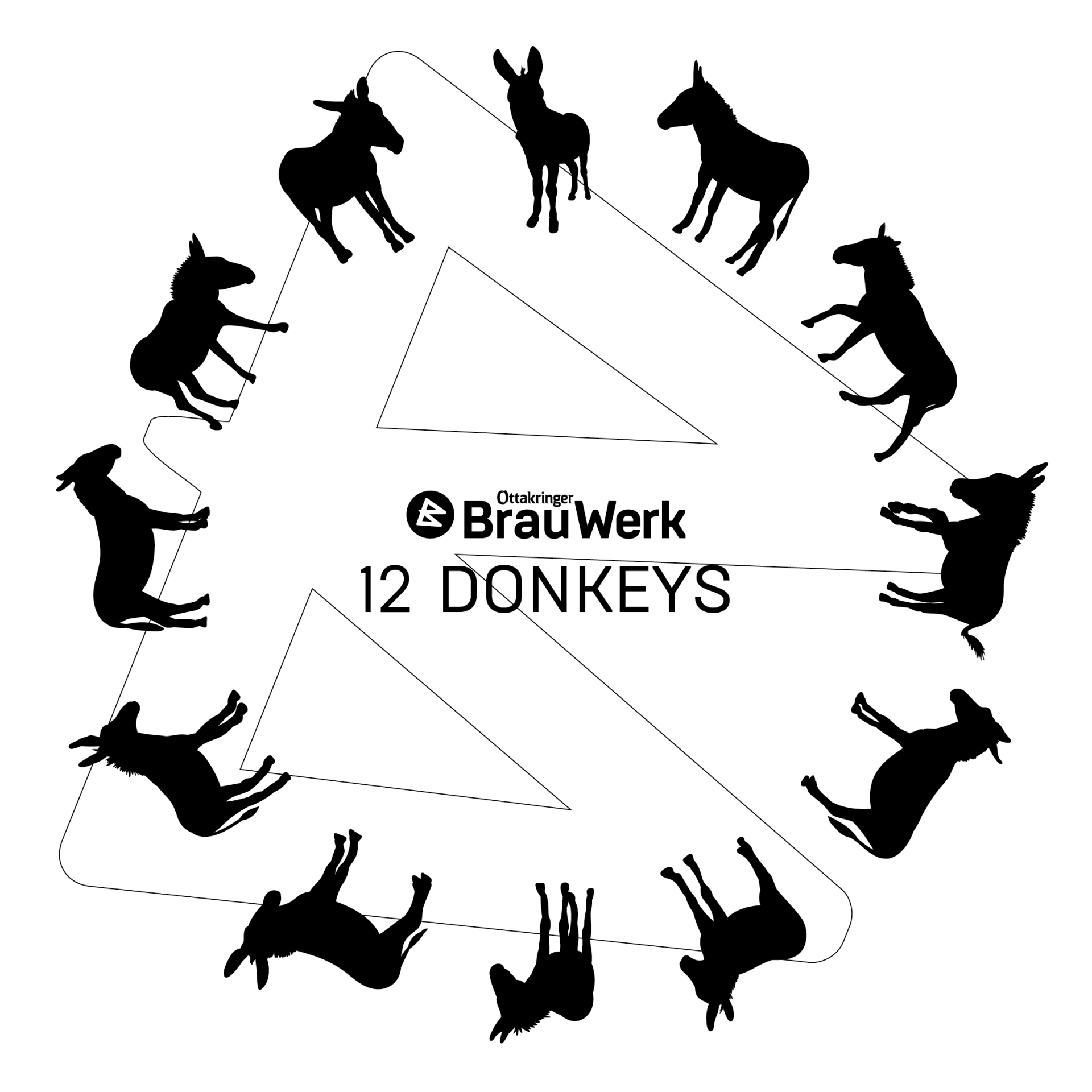 12 Donkeys No.2
SESSION PILS
0,33 L | 3,5 % | 9° P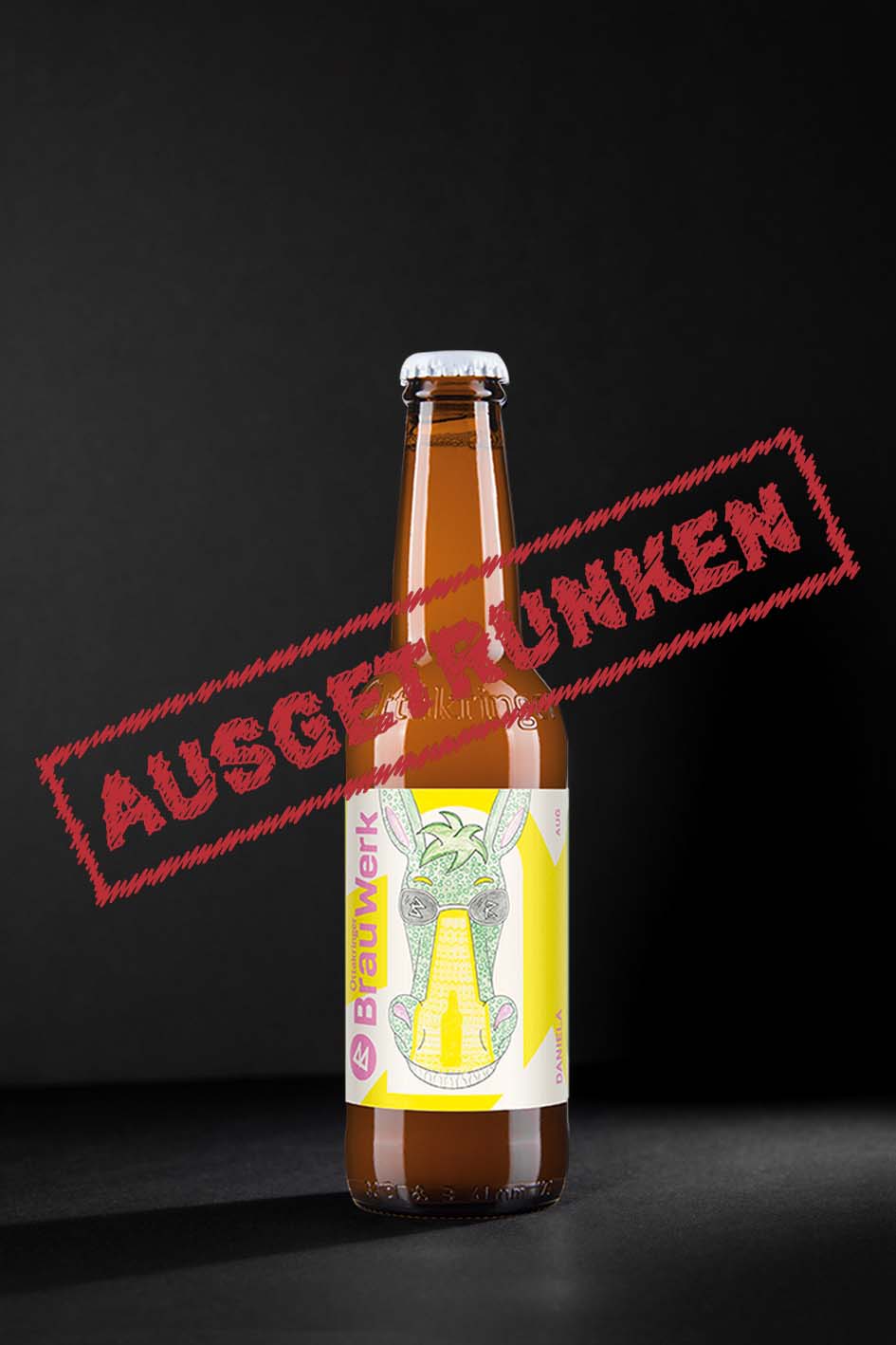 Esel auf Reisen No.2:
Da ereilt die zwei Esel ein Hilferuf aus Plzen: "Bier ist aus, wir haben Durst!". Schnell eilten die Esel zu ihren Freunden, den tschechischen Oslom auf eine gemeinsame Session.Pils, frisch, easy & hbitý – I-AAAHH!
Den wunderbaren Esel hat übrigens die liebe DANIELA designt!
— Donkey's travel No.2:
Then, the two donkeys here a cry for help from Plzen: "The beer is empty, we are thirsty!". Quickly the donkeys hurry to their friends, the czech Oslom for a Session together. Pils, fresh, easy & hbitý. I-AAAHH!  
Best at: 6°C
Best to: Hermelin, Kartoffelpuffer, gegrillten Heuschrecken oder als Aperol Sprizz
— ermine, fried potato patty, grilled grasshoppers or as Aperol Sprizz
Kauf und Trink mich
Kostnotiz
Strahlend Hellgelbe Farbe, feinporiger, langanhaltender stabiler Schaum; in der Nase grasig, grün & frisch; süffig und schlank im Antrunk, angenehme milde Herbe die erfrischt – ein MUSS für die letzten Sommertage!