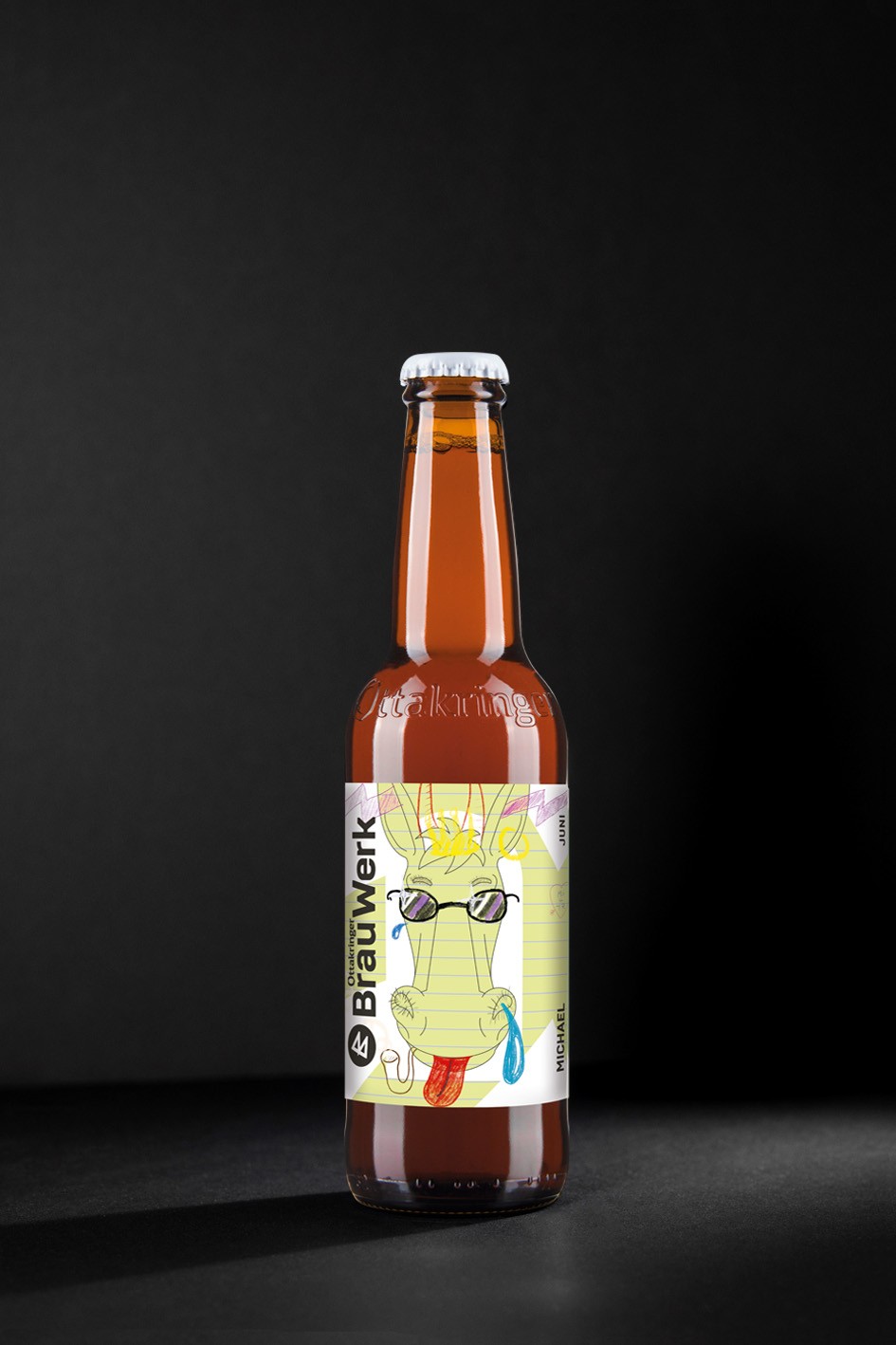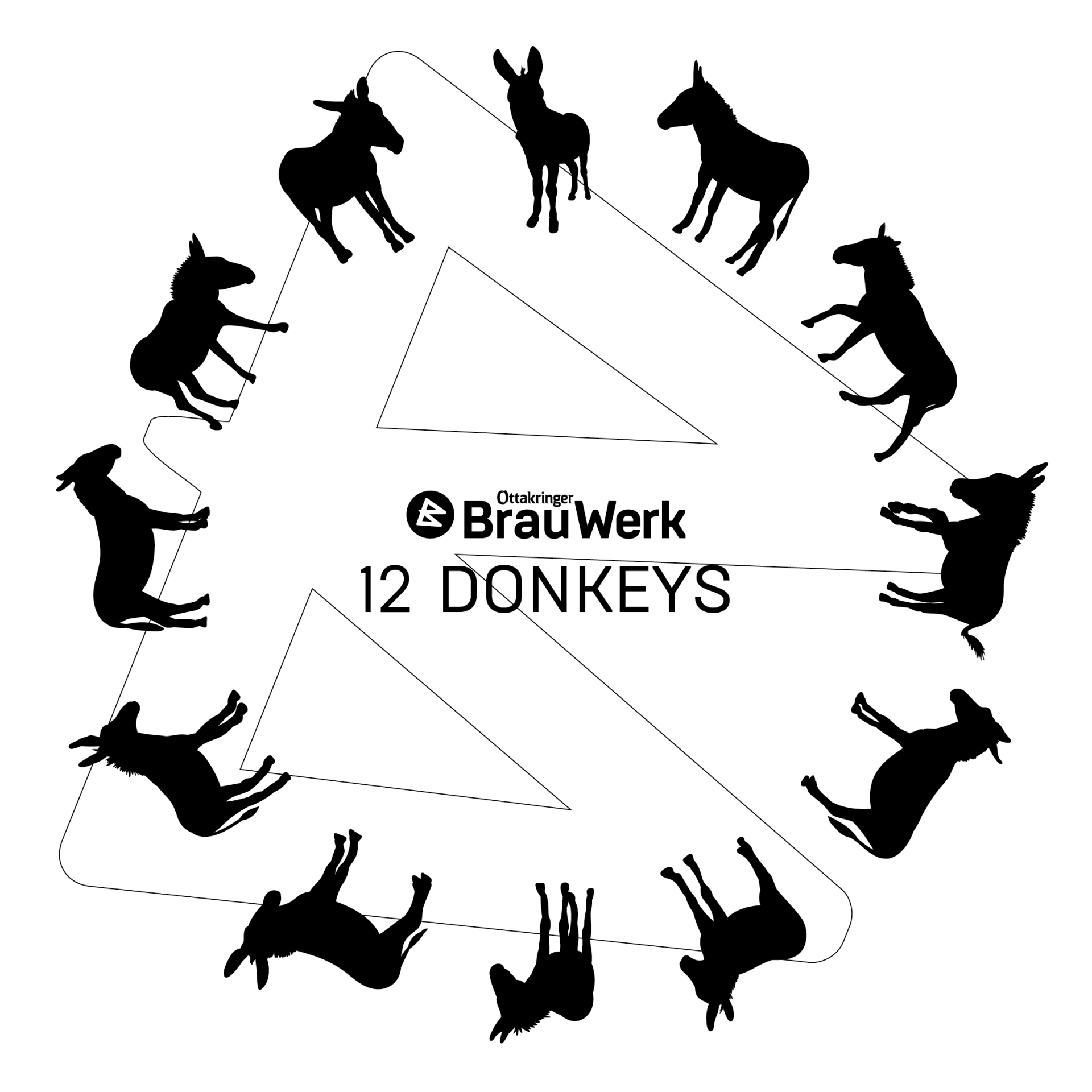 12 Donkeys No.12
BRUT IPA
0,33 L | 6,6 % | 13,0° P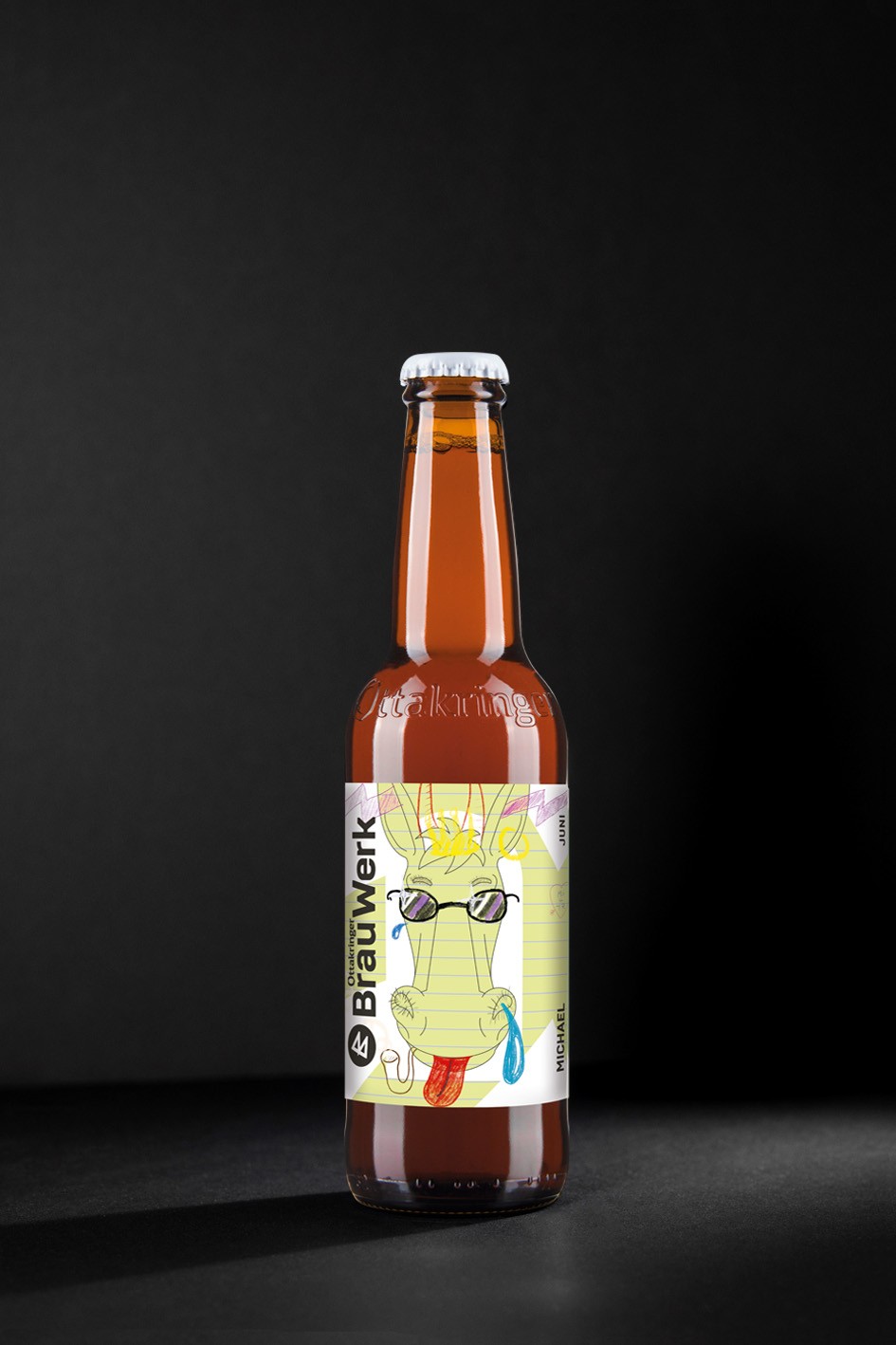 Esel auf Abschlussreise No. 12:
Jede Reise geht zu Ende, auch die unserer Brauer-Esel. Zurück in Wien brauen sie ihr Meisterstück: Brut IPA, High & Dry, viel Hopfen dabei. School's out, Esel voll, die Welt ist toll!
Ein letztes I-AAAHH und Prost!
Den wunderschönen Esel hat übrigens der kreative Michael designed!
— Donkey's last travel No.12: Every journey comes to an end, including that of our brewery donkeys. Back to Vienna, they brew their masterpiece: Brut IPA, High & Dry, with lots of hops. School's out, donkeys drunk, the world is great!
 A final I-AAAHH and cheers!
Best at: 7°C
Best to: Steckerlfisch, Grillhendl, Hopfensorbet und fürs große Finale!
— grilled fish on a stick, grilled chicken, hops-sorbet and for the grand final!
Kauf und Trink mich
Kostnotiz
Strahlendes gelb, leichte Trübung; frisch intensiv hopfig in der Nase, Noten von Pfirsich & Marille; sehr schlanker, süffiger Antrunk aufgrund des hohen Endvergärungsgrades, begleitet von angenehmen Hopfennoten und einem herben Finish – ein absolut würdiger Abschluss!