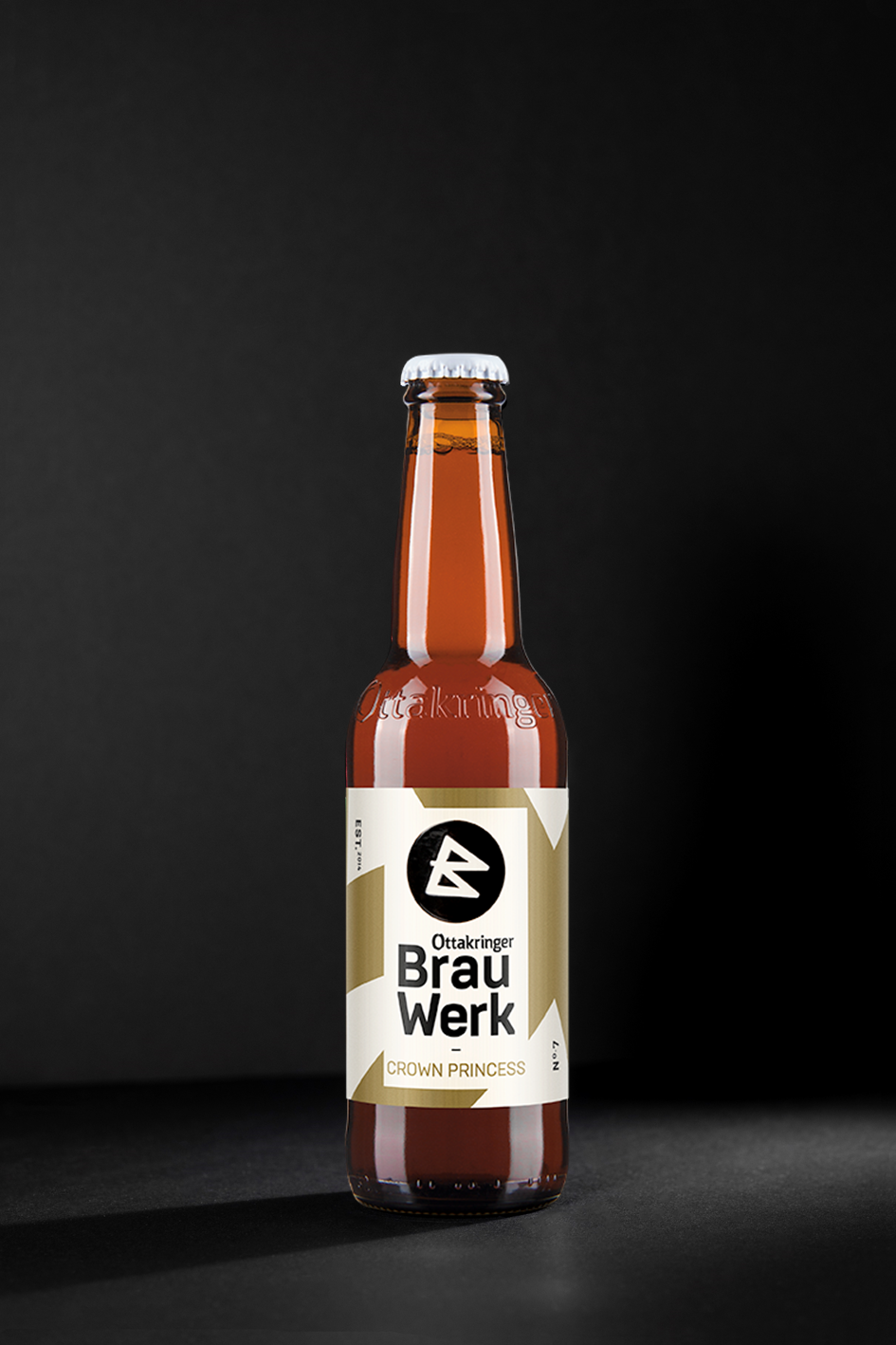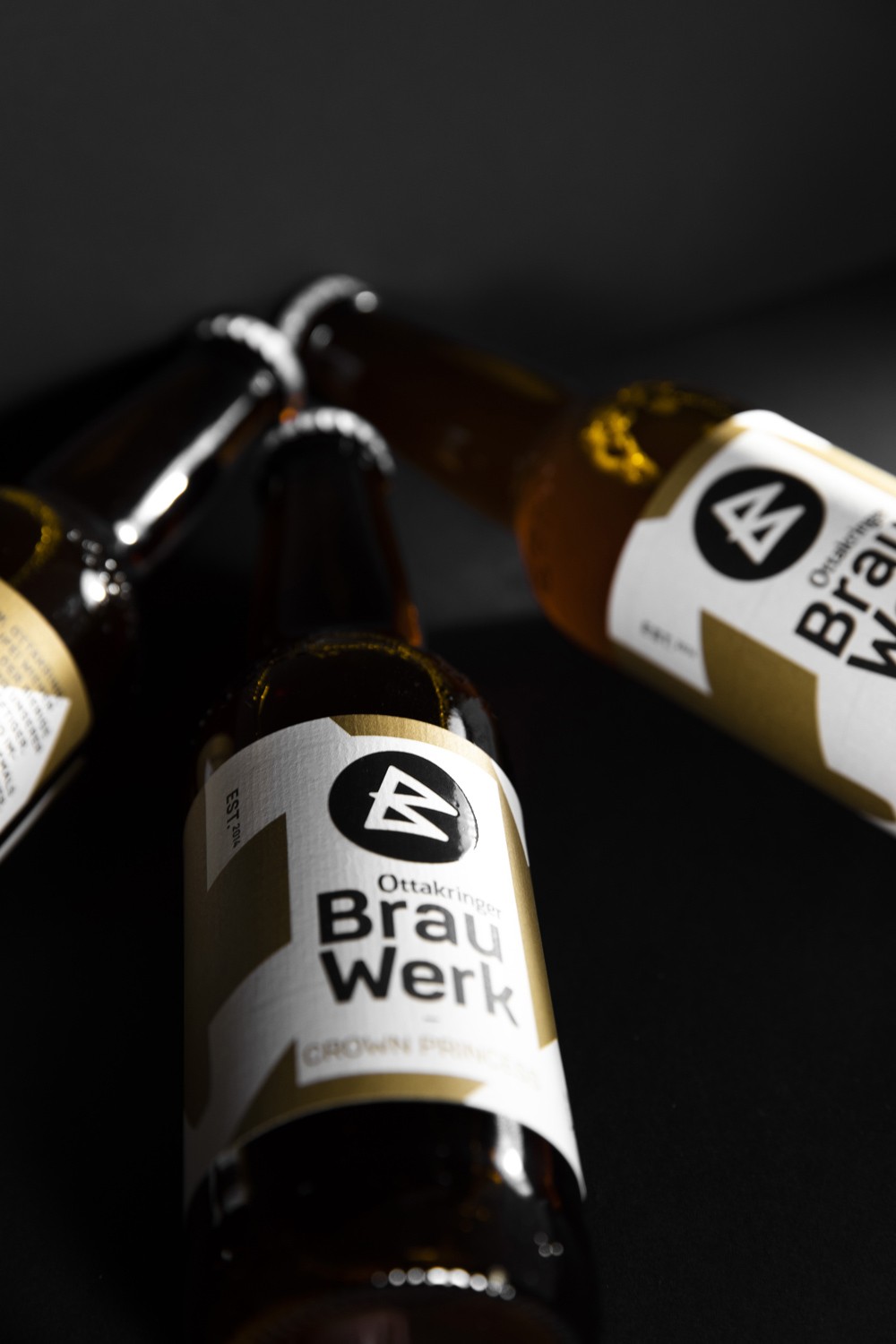 Imperial Vienna Lager
CROWN PRINCESS
0,33 L | 7,2 % | 15,9° P | 28 IBU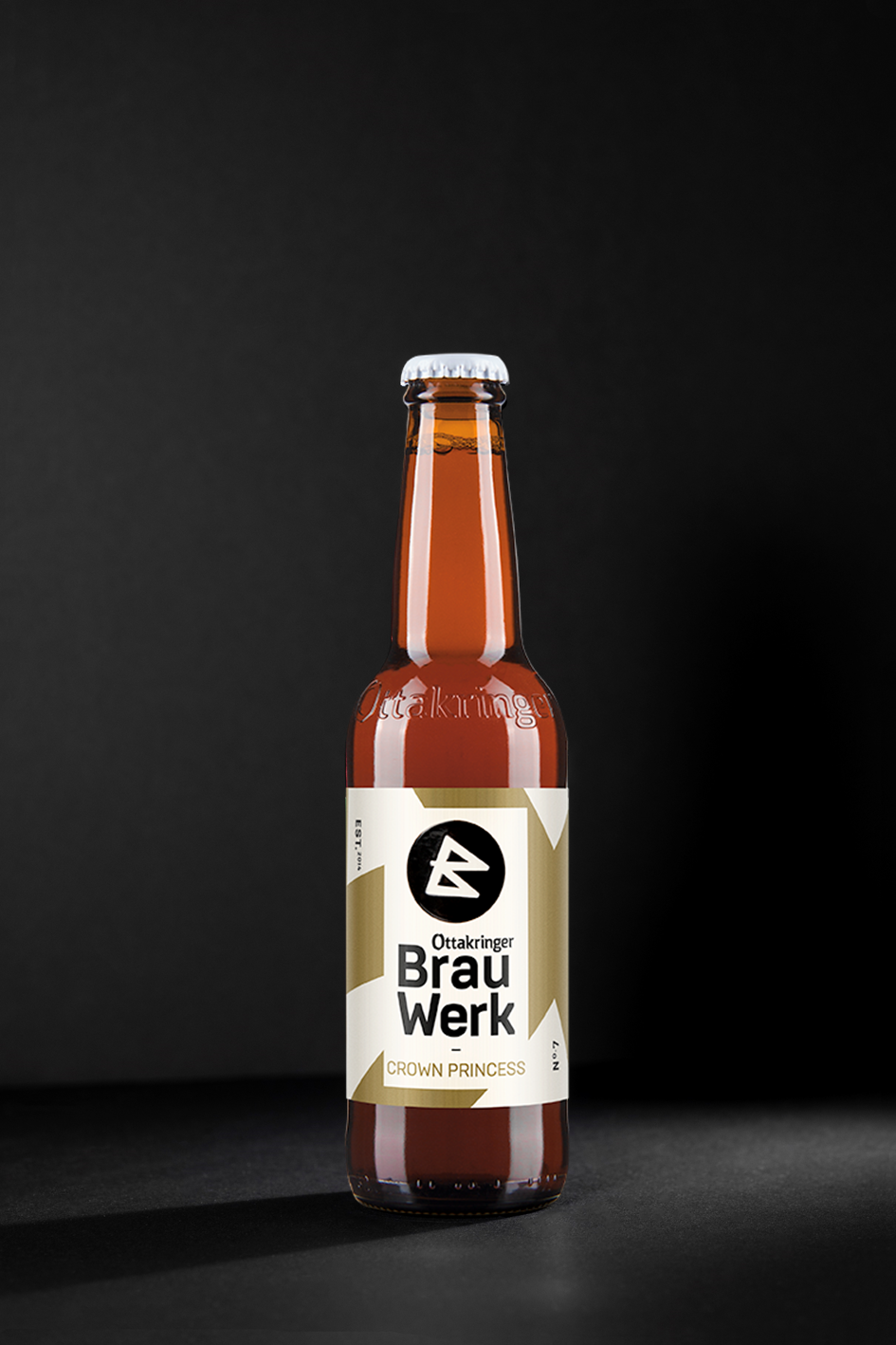 Wien, Ottakring for life! Wiener Lager, Ursprung unserer Stadt: kräftiger, hopfiger und imperialer als jemals zuvor. Kaiserlicher, lustvoller Charakter für verlässlichen Trinkgenuss. Birgt Kraft in sich, bringt Kraft fürs Regieren, versetzt Schönbrunn in Angst und Staunen!
— Vienna, Ottakring for life! Vienna Lager, urbanisation of our city: stronger, hoppier and more imperial than ever again. Royal, character full of relish for reliable drinking. Contains power, brings strength for ruling, leaves Schönbrunn in fear and amazement!
Best at: 8°C
Best to: Gulasch, Braten, Krautfleckerl & würzige Suppen
— Goulash, roast, Krautfleckerl & spicy soups
Kauf und Trink mich
Kostnotiz
Bernsteinfarben, Bisquit und grasige Hopfenaromen in der Nase, vollmundig kräftig malzig im Antrunk, nussig herb am Gaumen, angenehm süffig – trotz IMPERIALEN 7,2%!